The musician will perform at Birchmere as part of an acoustic trio
OWith a song catalog that includes huge 80s hits such as "No One is to Blame", "What is Love?" and "Things Can Only Get Better", British synth star Howard Jones has been a beloved musical group for over 40 years.
While the singer is best known for using music technology in his songs, for his current tour Jones will be without electronic synthesizers and playing piano as part of an acoustic trio with guitarist Robin Boult and Nick Beggs on chapman stick. and on the double bass.
Jones and his musical partners will stop by the Birchmere on February 21, providing a somewhat different evening from his usual appearances there.
"This is another iteration of my acoustic adventures," Jones said. "It's a pretty new thing to be this trio and it's been going really well with the fans. I'm lucky to be playing with two really virtuoso players.
The trio hit the road for the first time in early 2020, but the tour was put on hold due to the pandemic and Jones wanted to make sure he stuck to the promised and canceled dates.
"It's great to be back," he said. "Nick and Robin are two of my best friends in the world and we have this great communication when we play live. It's such a contrast to when I do electronic shows. The trio are spontaneous and can go into any direction.
He also thinks that the acoustic concert allows him to present familiar songs with a new twist, which he likes to do and the fans also feel.
"I might just do all the hits, but I'm doing things like 'Falling Away' and 'Tomorrow is Now', and some stuff from the brand new album, which was electronic but translates very well to acoustics," Jones said. "I pretty much play stuff from every album and material that suits the three of us."
Over the past two years, Jones has had the opportunity to prepare three new albums – the first is a live recording by the trio which was from a concert in London in 2020; a second is an album of piano conversations that will be released on vinyl; and the third is a new electronic album called "Dialogue", which should be released this summer.
"When we tour the United States this summer, this album will be ready for it," Jones said. "I was very busy and had time to experiment and try new things without being rushed, and I could give the songs real time – I could spend a week on a vocal line."
With nearly two years at home, Jones has also found time to do some things he hasn't been able to do in his four decades of touring.
"I became a much better cook," he says. "I get obsessed and cooking usually takes me about two hours every night because I like to cook the hard stuff. Also, my wife and I caught up with Netflix.
Jones got to play a dozen festivals last summer with his electronic band and found it joyful to be back onstage.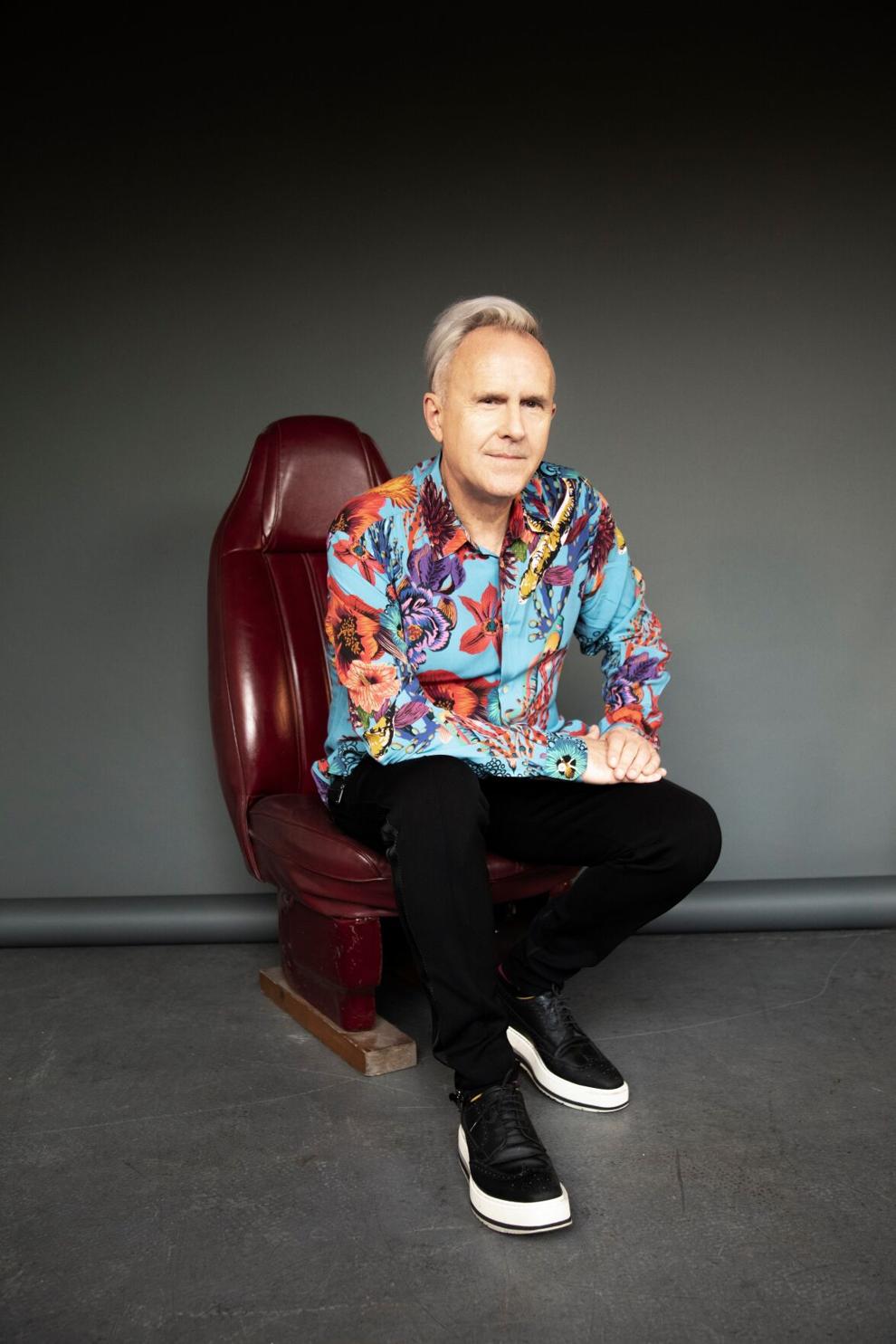 "For me, it's so frustrating not being able to do what I'm doing," he said. "I channeled a lot of that energy into these new recordings. You can't help but realize how much you missed it all and the audience was so enthusiastic. Having taken it away from you, it is a privilege to be able to do so. I really appreciate the support I have received all these years.
Opening the acoustic trio will be six-time Independent Music Award-winning multi-instrumentalist Rachael Sage, who will perform songs from her recent Billboard album, "Character," as well as songs from her 14-album repertoire.
For more information, visit www.birchmere.com.