Highland rock quartet, taking the scenic route…
What is the title of your latest album and what does it mean to you?
The song is called "Rivers in the Light". It was written during lockdown while I was spending time at home in the Highlands. Despite all the horrible things going on in the world, I almost felt like my own world had been put on hold and I was back in the peaceful landscape I had been raised in – having lived in the frenetic city for the previous ten years. So I guess the song, to me, means a chance for reflection and a kind of retrospective calm.
What was the hardest part of making this version, and why?
Covid has brought its own logistical challenges when for so long we have not been able to meet to brainstorm ideas together. Once we got into the studio, however, it came together pretty easily. Probably the hardest part was when we were attacked by gnats while filming the clip overnight on the shores of Loch Awe in rural Argyllshire!
What do you enjoy most about producing your own material?
It was self-produced in our own studio on the Hebridean Isle of Mull. We love the freedom to head out into this beautiful environment, take our time with things, and bounce our ideas off each other.

What do you want the listener to take away from listening to your music?
Maybe a feeling that it somehow moved them or made their day a little brighter. I really don't mind as long as they enjoy it, feel it and tell all their friends!
How does a track normally fit together? Can you tell us something about the process?
I normally start the writing process by coming up with the melody and lyrics, then meet the boys and play them in a very organic form – usually just singing along with some basic acoustic guitar accompaniment behind it. I'll sing the song to the guys a couple of times and pretty soon they'll start to have ideas about the shape of the song, and how they hear it overall and also in relation to their respective instruments. Then we build it from there.
Which bands/artists have influenced you the most since you started this project, and why?
It's funny because due to covid the song seems to have gone through a longer creative cycle than most of our songs. During that time, we'll all have listened to a whole range of music, so who knows what subconsciously influenced the sound of this song. I think in the chorus and middle 8 I was trying to modulate and move away from a basic standard chord structure. There's a thinly veiled nod to the Beatles at some point (both lyrically and musically) who, of course, do this in their music all the time.
In which countries would you like to shoot? Are there any exceptional places you would like to play?
Having toured extensively in the UK I think in the near future we hope to do more European tours and it would also be great to play gigs in North America, Australia and New Zealand. It's always exciting to play in a new place, so we really want to play and experiment as much as possible. Some notable places to play in the United States one day would be the Fillmore in San Francisco, the Bowery Ballroom in New York or the Red Rocks in Colorado!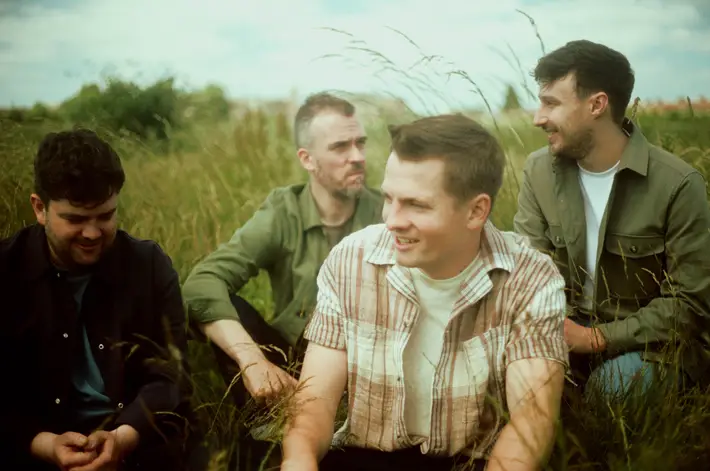 If you could choose one track for our readers to listen to for a taste of your music, which would you choose and why?
I think Rivers in the Light itself is pretty representative of where we are right now, musically. From our previous album, Innocent and Beautiful is probably a good start because it's quite upbeat and joyful!
What ambitions do you have for the band/your career?
We like to play live. We love the community experience of a crowd singing along to our songs. So I guess the ambition would be to be able to do this in as many places as possible for as many people as possible!
Finally, leaving the stage, what are your parting words?
Never anything particularly original or profound! Usually I just tell the audience to take care of themselves and wish them a very brief goodnight!
For more information visit: tidelinesband.com